Product Alert - Stock Notification
Magento 2 lets you configure product stock alerts out of the box in Community Edition. To enable them, there is a little bit of set up to do in the back end first.
1. Navigate to Stores -> Configuration
2. Navigate to Catalog -> Catalog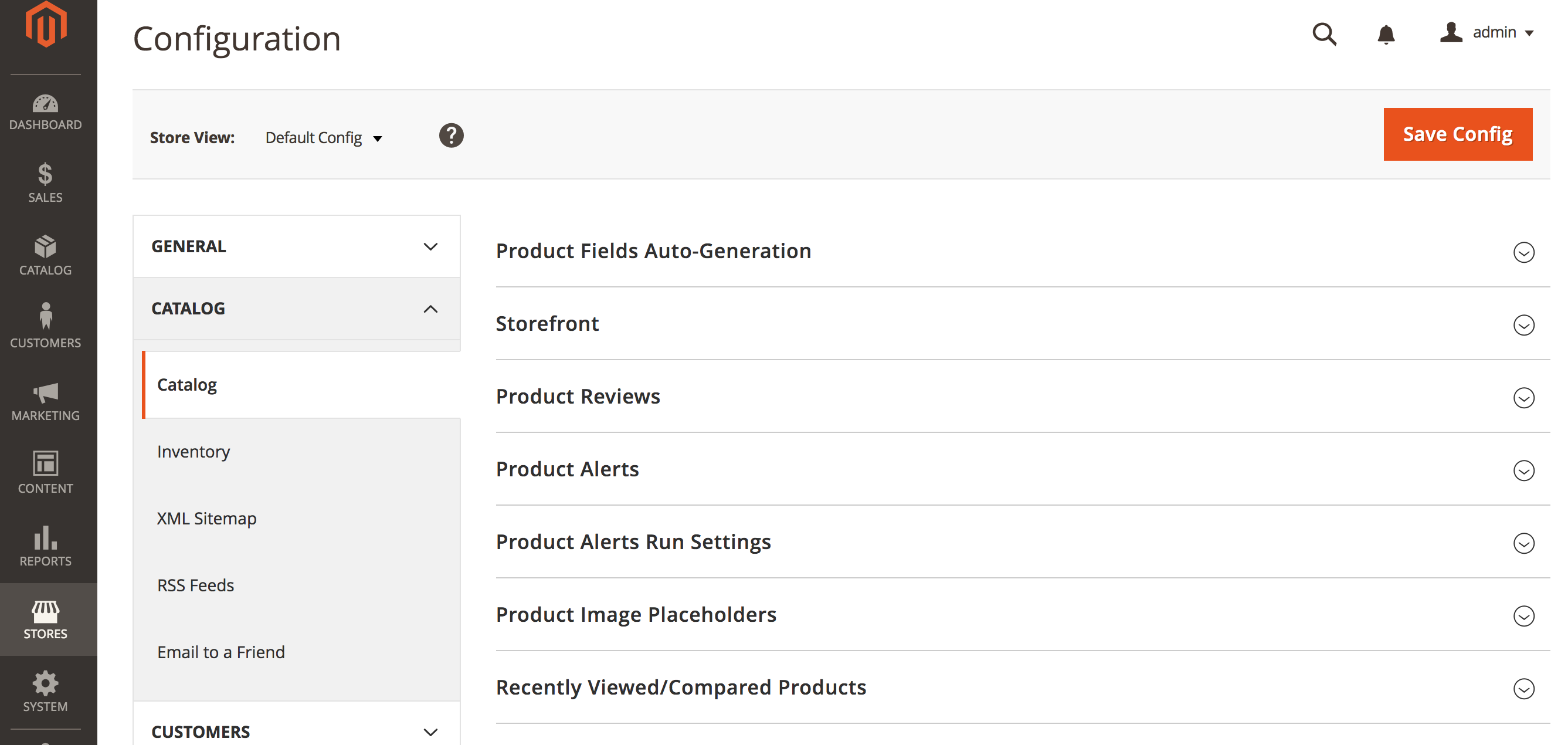 3. Select Product Alerts to open its slider.
4. Set Allow Alert When Product Comes Back In Stock to Yes. Select another email template or leave the default selected.

5. Save Config
6. Make sure your store will display out of stock products on the front end. Navigate to Stores -> Configuration and then Catalog -> Inventory.
7. Set Display Out of Stock Products to Yes.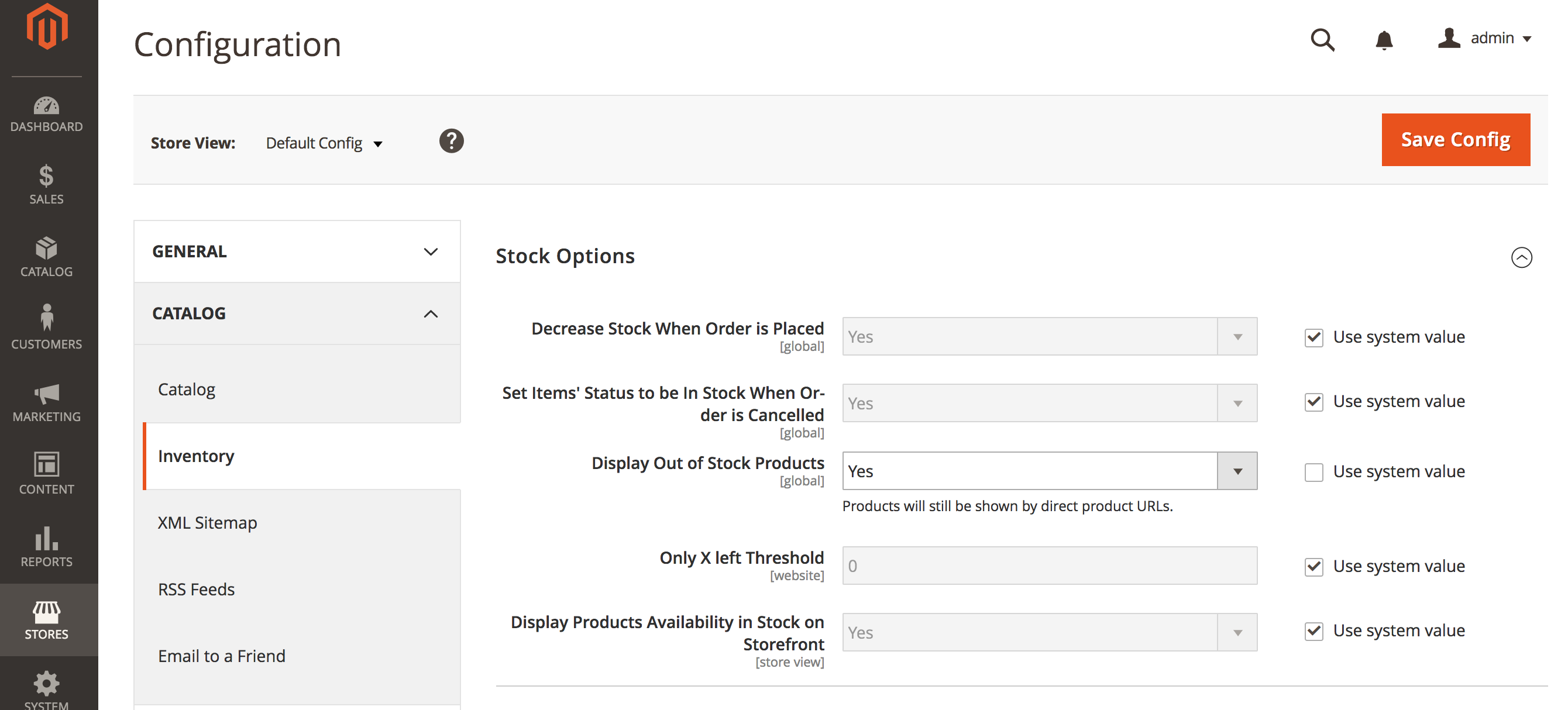 8. Clear your invalidated caches, if any.
Now, on the front end, when a customer comes to an out of stock product, there will be a link for him or her to click and request to be notified when it is back in stock. When the product inventory is refilled, the system will send the email you selected above to the customer to indicate the product is available for purchase.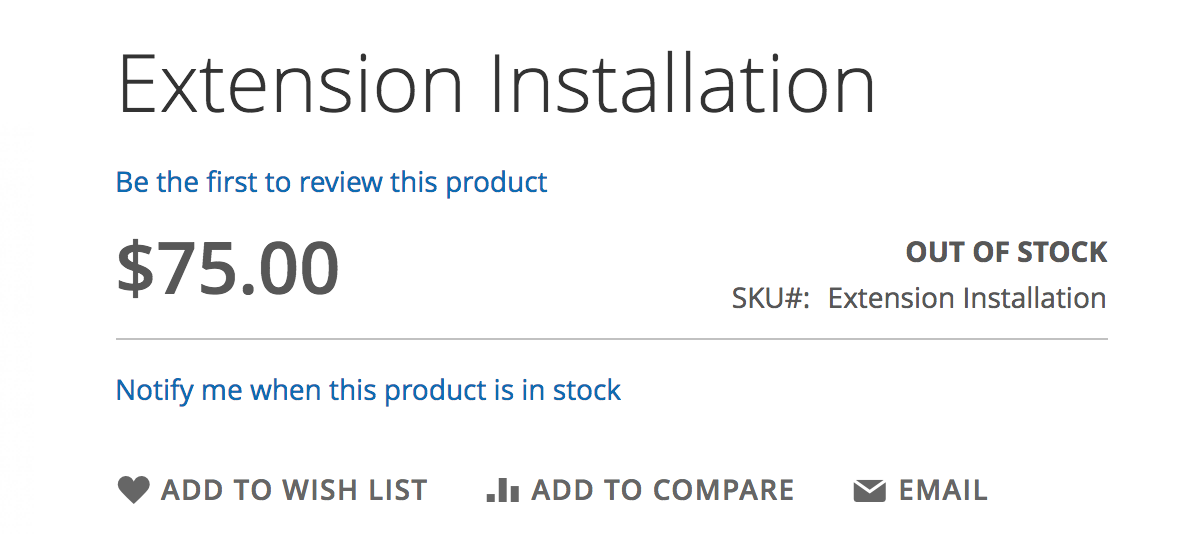 One thing we heard over and over again from new Magento 2 store administrators about this feature is how useful it is, or rather, how useful it would be if the admin could review the product alert submissions. There is no way for you to know what products have been requested for notification or by how many users.
BFD introduces the ProductAlerts addon for Magento 2 to make using the data collected by Product Alerts meaningful to the store owner.